My first ice climbing competition after many, many years was Austrian championship in Koetsach-Mauthen on 5th of January 2019

My disease - emphysema - has "grounded" me from 2013 till December 2018. In September 2017 I had double lungs transplantation and in December 2018 I have climbed my first (and not last) icefall in my "second life"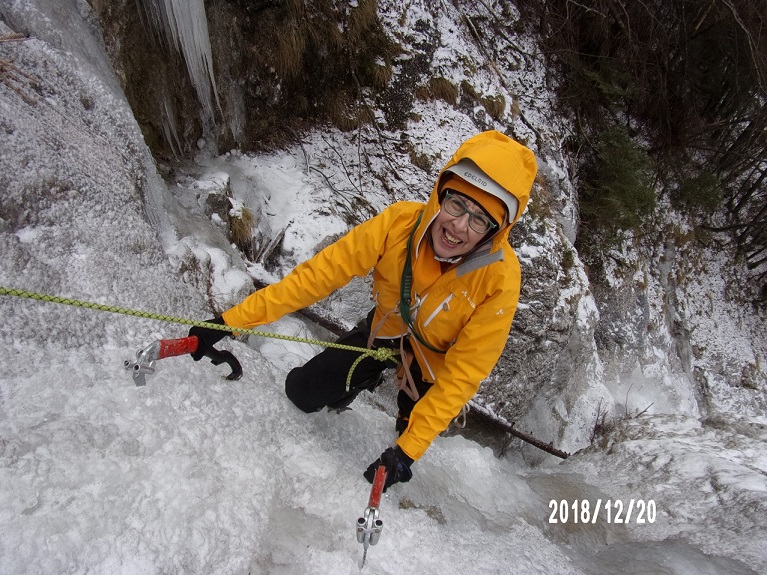 I climb ice since since march 1993 when my friend Pavle and my husband decided that I should no longer avoid frozen water. So I climbed that first icefall using an ice hammer in one hand and a long straight pick in the other. Since then I have climbed many different ice structures and attended many ice climbing competitions and believing or not I still prefer hot sunshine and warm sand beaches and my feet are still always cold... But where we live there are mountains around and it is more often cold then warm, so my main climbing season remains winter. Winter 2003/4 has been lost due to my severe lung disease (congenital emphysema), but now thanks to augmetation therapy I can climb again.

Training 2013
Stiriofobija 5.2.2002 and Stiriofobija 15.3.2005

Ice route "the way you move"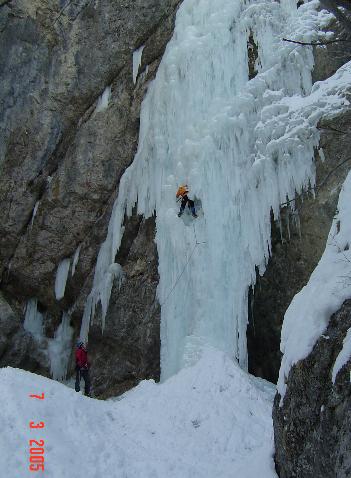 Mojstrana 2005 Slovenian cup competition
Ice climbing competitions "Ice on steel 2002"
Ice climbing at Rudolfshutte january 2001