How we have been rebuilding our kitchen from 28.9.-15.11.01
It has begun...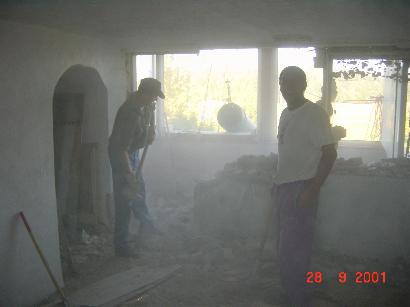 It looks like one of the planes missed WTC and hit our house...
Rebuilding begins...
Lots of insulation means better climate and lower heat losses...
First coating of plaster...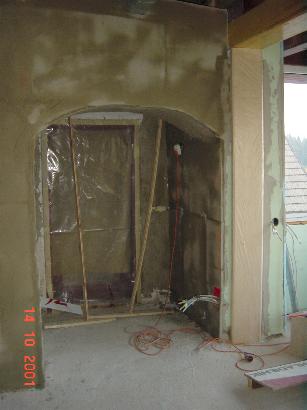 After the second coating of plaster...
New walls, new cealing, new floor
Finishing the floor
It's almost done...
Finishing the furniture works